Act now and
Sell Your Broken TV Today
Cracked TV screen?
Pixel burnout?
Need cash – fast? 
Zarax can turn your useless, broken TV into money.
Yes, it's true – we want your old TV and will give you money in exchange!
Our tried and tested method allows you to get rid of your unwanted devices that are just taking up room and gathering dust, and transform them into cash! We even offer a free pick up service!
We have no hidden fees, unlike some well known auction sites, and no waiting for you to see the money in your account. We don't believe in keeping you waiting!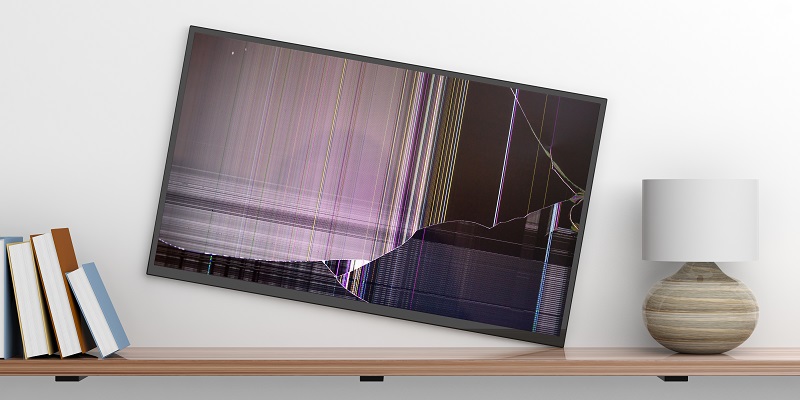 Get a
Quote Now
Please Note: All of our quotations are manually processed, taking everything into account. By doing so we can give you the best possible quotation for your item, unlike other websites that work on an automated, inflexible system. Click here to find out more, including a thorough answer to our most frequently asked question: "Would I get more on ebay?"
We are strictly a UK Based Service – Moreover, we are selective of the quotes we respond to, which depends on the condition and specification of your item.
The Process,
Explained
So how do I sell my broken TV?
Just Follow These 4 Easy Steps:
Step 1
We'll give you the best quote around for your broken TV. Just fill out our comprehensive form telling us about your TV, and we'll reply ASAP!
Step 2
We know you'll be amazed by the amount we've quoted, which you'll get as soon as we've received your broken TV.
Step 3
Box your TV up carefully and post to:
Zarax Ltd. 26 Boiler House, Electric Wharf, CV1 4JU.
Step 4
Once we receive your TV, we'll send out your payment instantly, whether by recorded delivery or into your PayPal account – whichever you prefer.
Then you need to search around to find other broken or unwanted gadgets to transform into cash!
Zarax are known for their honesty, so being completely transparent, although you may sell your broken TV for a little more on eBay, you'll actually receive less than through Zarax.
As well as fees for listing your item, eBay takes a large chunk of your final sales price too, as do Paypal – the payment method you have to sign up for. This is without all the hassle of packing and posting your parcel!
PayPal won't release your money until your buyer has left positive feedback, and even then, it won't be sent to you instantly – so frustrating!
With Zarax, you'll receive 100% of the value of your broken TV, instantly, with no messing around.
The amount you'll receive for your broken TV depends on a number of factors, but we can be relied upon to give you the top end of what your TV is worth, often paying out much more than other sites.
We can pay you in one of several ways. An instant money transfer sends your payment straight to your bank or PayPal account, or if you prefer, we can pay you directly in cash.
What Our
Customers Say About Us
My kids smashed the TV screen, making it useless. Thought I'd have to throw it away until a friend mentioned Zarax. I contacted them and they gave me money for my broken TV. This arrived within minutes. I couldn't believe how easy it was.
Mick D
When my TV stopped working, it was typical that the warranty had expired. Zarax offered me a great payment for it, and so I decided to take their offer. They came down and collected it, and I used the cash to buy a new TV. V v happy 10/10
Donna T