Act quickly and
Sell Your Camera For Cash
If you're thinking, "where can I sell my camera for cash?" then we can help. Our team is on standby to manually review and assess the condition of your camera, ensuring you get the best possible price for it.  Like with other gadgets, the longer you leave it, the more your gadget will depreciate in value. So waste no more time and sell your camera today!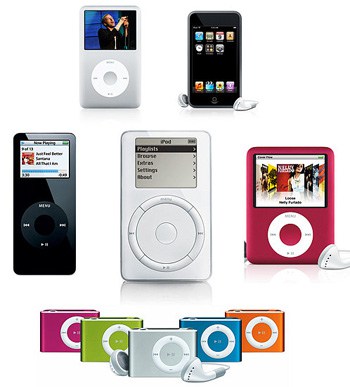 Get a
Quote Now
Please Note: All of our quotations are manually processed, taking everything into account. By doing so we can give you the best possible quotation for your item, unlike other websites that work on an automated, inflexible system. Click here to find out more, including a thorough answer to our most frequently asked question: "Would I get more on ebay?"
The Process
Explained
So how do I sell my camera for cash?
Just Follow These 4 Easy Steps:
Step 1
You request a quote. Fill out our quote form, which is designed to help us quote you the most accurate and best price around. We get back to you A.S.A.P!
Step 2
You marvel at the amount we have quoted you. You say, "how soon can I sell my camera for cash and get my hands on the money?"
Step 3
We reply, "how soon can you send it to us?"
Pop it in a padded envelope and post to:
Zarax Ltd. 26 Boiler House, Electric Wharf, CV1 4JU.
Step 4
Once we receive your old camera, we will send you your payment IMMEDIATELY by recorded delivery or PayPal – your choice! Then once you receive your wad of cash, you think, "how many more gadgets do I have lying around, so these guys can keep paying me?"
If you were considering advertising your unwanted items on an auction site, such as eBay, and you were wondering if this would be the best place to sell your camera … the answer is no. They really are not the best option.
The consequences of selling on such sites as eBay can be:
• Their capacity to shut down sellers' accounts at a moment's notice for breaking the 'rules'.
• High competition – because they are large sites, the competition is so high that the condition of your camera may hinder your sale if they can see a better deal is possible from someone else at a better price. You may have to sell it at such a reduced price you may as well be giving it away!
• No selling history? Your chances of selling may be reduced if you are a first time seller with no rating or scores. Buyers will be less inclined to buy off you, and favour, instead, other sellers who have built up their star ratings.
• Generally, you have to pay by PayPal or credit card. We offer the option for you to receive the payment by PayPal – but it is exactly that, optional!
• Unscrupulous buyers. Such large sites attract unscrupulous buyers and there are more reports of fraudulent charge backs, where the purchaser instructs their PayPal or credit card company to charge back the payment but have no intention of returning the items or claiming they were 'not as described'. Do you really need the hassle of resolving such issues?
What Our
Customers Say About Us
Best Gadget Buy Back Company Around
I'm a professional photographer so I always have to trade out for the best equipment. I've sold my old cameras to a few places before and have had mixed experiences. Most have been okay at best. eBay was an absolute nightmare though with all the fees they charged. For best value, best service, quickest times, and just leaving me the happiest, no one compares to Zarax. I've been using their services for about five years now and sold about fifteen cameras. I'll keep coming back as long as they keep being the best at gadget buyback.
Yancy Silva
Couldn't be Happier
Great price offered for my broken camera. I hadn't used it in months and finally decided to replace it rather than getting it fixed somewhere. Zarax handed me cash for my broken camera within days of when I filled out the quote! Couldn't be happier with the service I received!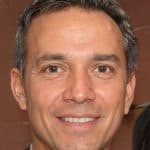 Jerry Watson
Perfect service from start to finish
When my old camera broke I was going to throw it away but a friend recommended Zarax to me. I'm so glad she did! I got an email back with a quote on really quickly and I had the money for the old camera within days. So pleased and will definitely spread the word
Hannah Goodman